The information spelt out to the public is completely incorrect as figures stated are inaccurate and misleading. The funds allocated for the contract is not as high as N2,100 but well below N300 per copy.
Further investigations are on going and would be published later…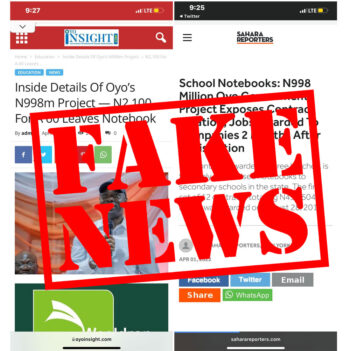 ---
Follow Oyotruth on Facebook, Twitter, Instagram for more news
Visit www.oyotruth.com for independent online news, events, happenings and activities related to Oyo State, Nigeria.