The workers of the Oyo State Road Maintenance Agency (OYSROMA) were charged to get ready for work while their equipments were being inspected by a team led by the Oyo State Deputy Governor, Barr. Bayo Lawal.
The deputy governor charged them on Tuesday, during a visit to oversee the operations of the agency, to demonstrate their capacity and willingness to work, and noted that the present administration being led by Governor Seyi Makinde is ensuring to keep up with the promises made to the people of Oyo State.
He reiterated the commitment of the State Government to infrastructural development and road maintenance which is the purpose of OYSROMA.
"This is an engineering outfit. There is willingness of government to pump money. So you just have to shape up. I am coming back in the next two weeks. I am not particularly impressed by what I saw."
The Deputy Governor charged the workers to be on their toes and make sure they are prepared for the work. You need to be in shape, in his opinion. You must be ready for hard work if the government is willing to provide funding.
Asserting that the administration still has time to make necessary corrections, he revealed that Governor Seyi Makinde has decided to provide at least one billion naira as a take-off grant to set things going.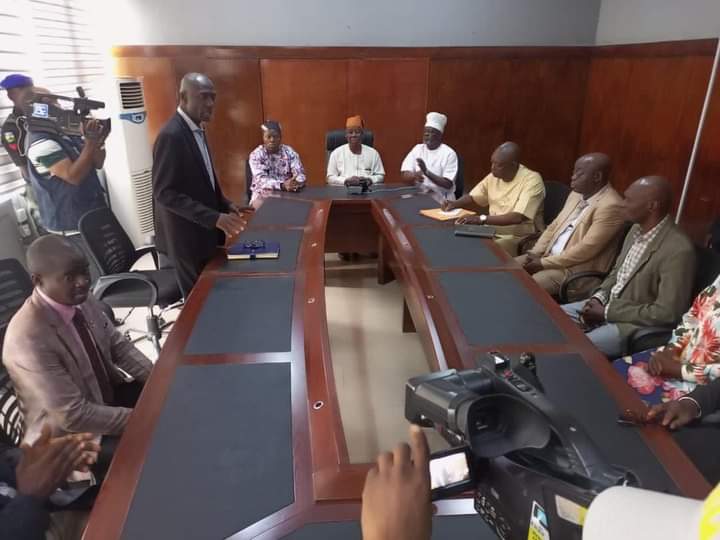 The Deputy Governor, who is not particularly pleased with the Agency's state, hinted while addressing journalists that there will be an arrangement to carry out projects as the government is ready to get materials to fix things up.
Barr Bayo Lawal said that, "I have promised the workers that i am coming back in the next two weeks. Even if we have the money ready, we must demonstrate the capacity to work and get the roads fixed. Government will put in grant to kick start the project",-
Similarly, the Deputy Governor also visited the Housing Corporation where he charged the workers and staff to be diligent.
While urging them to sustain the legacies he left behind before his appointment as Deputy Governor, he maintained that board members are still in place despite the vacuum of General Manager and Chairman.
He urged the workers to work harmoniously with the board members and also comport themselves in all manners for the progress of the Corporation.
Adebayo Lawal also visited the Ministry of Justice to round off his inspection of the three Agencies under his watch.
He was received by the Commissioner for Justice and Attorney General of Oyo State, Professor Oyelowo Oyewo and other leading members of the Ministry who promised to collaborate with him on legal matters.
---
Follow us here  for more news in Oyo State.
Oyo Truth is an independent online news platform/medium reporting up-to-date events, happenings and activities related to Oyo State, Nigeria.