Seyi Makinde, the governor of Oyo State, has promised the residents of Irepo Local Government that he will strengthen the region's economic viability by connecting the old Ifedapo and Irepo axes closer. The governor provided these guarantees on Monday during a campaign event that was held in the state's Irepo Local Government Area.
On Monday, the governor made this assurances at a campaign rally that was held in the state's Irepo Local Government Area.
Governor Makinde, who extolled his deputy, Alhaji Bayo Lawal as a trustworthy man, said that he has been a good representative of the good people of Oke-Ogun and Kisi in particular.
In his speech to the non-indigenous people living in Sooro Village, Makinde promised that if he were elected again, he would implement Omituntun 2.0, which would focus on sustainable development and consolidation of the accomplishments made by the administration under Omituntun 1.0
Makinde meanwhile urged the residents of the council to vote PDP candidates in the elections for the National Assembly, governorship, and State House of Assembly, noting that his administration had accomplished a lot in the previous 44 months".
The governor added:
"In our next administration, economically, the old Irepo and old Ifedapo will be closely linked together. This is the only place we have started intra-zonal linkage. In all other places, we have been linking one zone with another because of the economy of Saki which we want to turn to a major economic hub."
In their remarks, representatives of the traditional council, religious, and community leaders praised Governor Makinde for choosing one of the indigenes of Kishi to be the deputy governor and pledged to work for the success of his bid for a second term.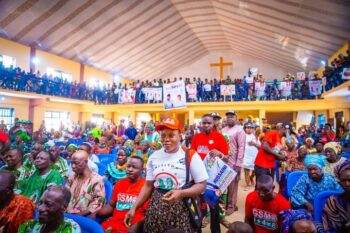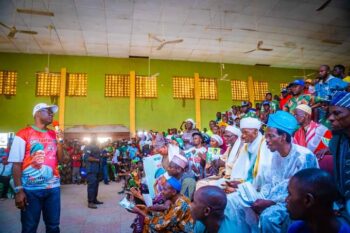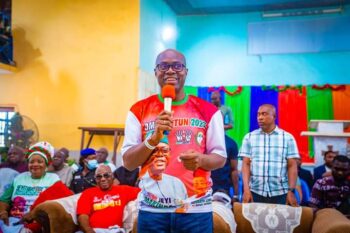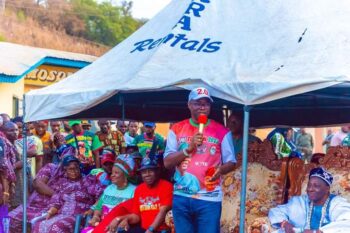 ---
Follow us here  for more news in Oyo State.
Oyo Truth is an independent online news platform/medium reporting up-to-date events, happenings and activities related to Oyo State, Nigeria.