With the recent ban on the Teslim Balogun Stadium in Lagos from the execution of Super Eagles International matches, starting from the 2022 World Cup playoffs, It means Nigeria Super Eagles will have to play their next home fixture outside Lagos.
In a letter CAF sent to the Nigeria Football Federation, the stadium did not meet the minimum requirements to host an international game and this will make the NFF look for a new stadium for the Super Eagles ahead of the 2022 World Cup Qualifiers playoffs.
In the search for a new home for the Super Eagles, 5 stadia have been considered to host the super eagles home matches;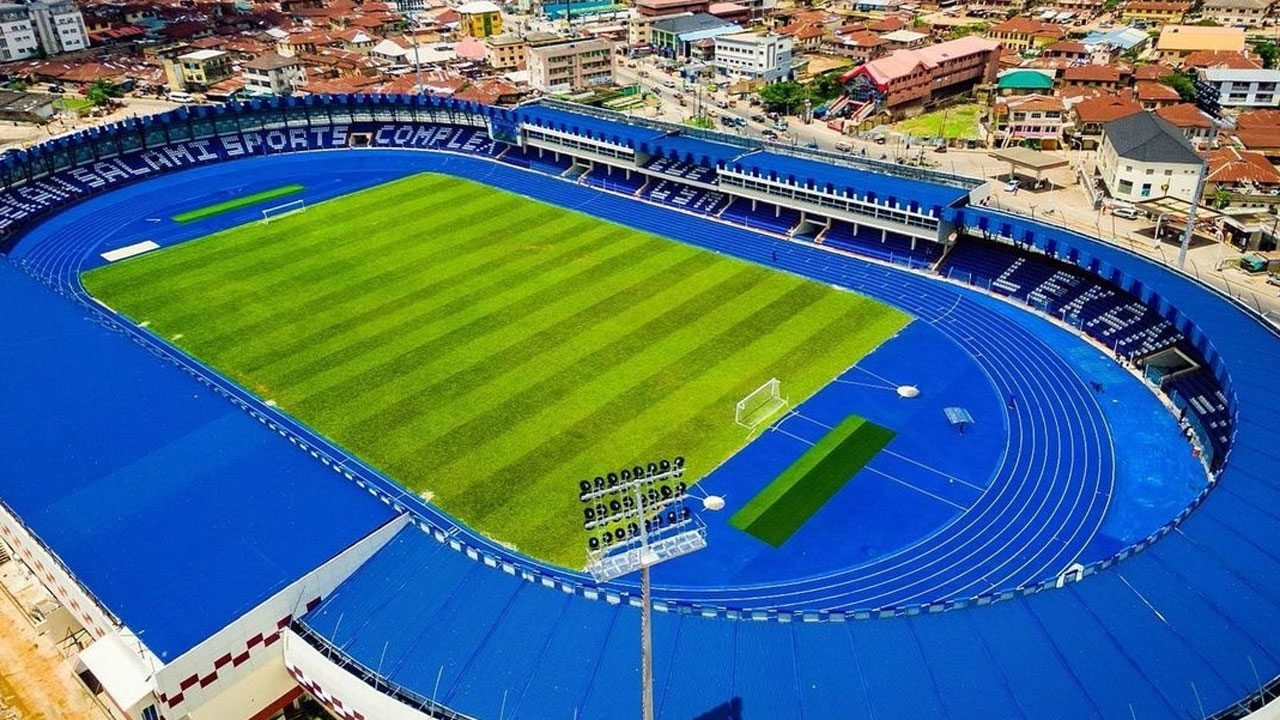 Lekan Salami Stadium, Ibadan
Lekan Salami Stadium is the only stadium among the list that is yet to host the Super Eagles after reconstruction works were carried out on the stadium.
The Stadium has a 20,000-seating capacity and is located in Ibadan, Oyo State.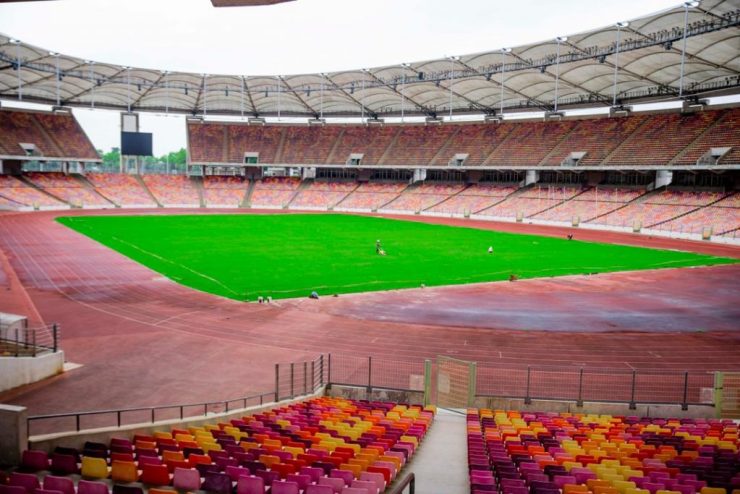 Moshood Abiola Stadium, Abuja
The MKO stadium is the largest in West Africa with a capacity of 60,491. The beautiful edifice is located in the Nigerian Capital and was specially built for the 2003 All African Games hosted by Nigeria. The stadium was abandoned after staging the 2009 FIFA U17 World Cup and various national events.
The stadium last hosted the Super Eagles in 2012 and is one alternative home ground of Super Eagles for the 2022 World Cup Playoffs.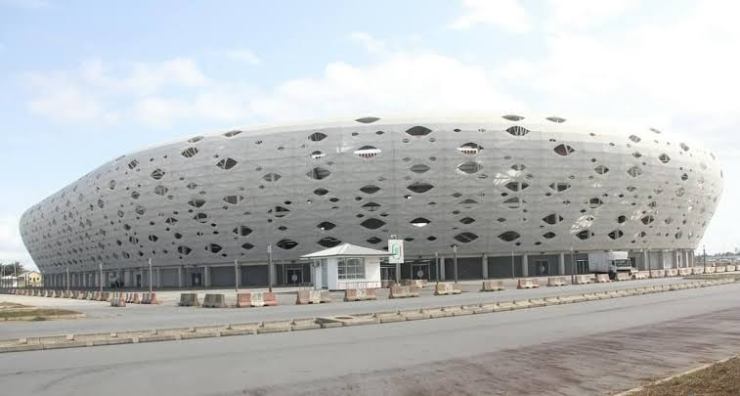 Godswill Akpabio International Stadium, Uyo
Godswill Akpabio International Stadium was the home ground of the Super Eagles during the 2018 World Cup Qualifiers 2019 AFCON Qualifiers before moving to Asaba. The 30,000-capacity stadium located in Uyo, the capital city of Akwa Ibom is one of the most beautiful stadiums in Africa.
Stephen Keshi Stadium, Asaba
Stephen Keshi Stadium is located in the capital city of Delta State. The Stadium hosted Super Eagles 2019 AFCON qualifiers matches and U23 qualifiers matches. The stadium also hosted the 2018 African Championships in Athletics and has a capacity of 22,000 people, all covered. It was commissioned in 2018.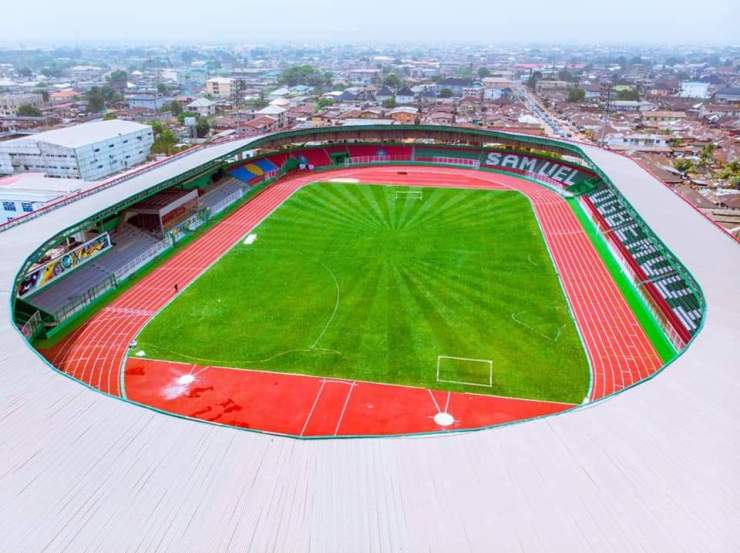 Samuel Ogbemudia Stadium, Benin City
Named after the two-time Governor of the old Bendel State, Dr. Samuel Ogbemudia, the stadium is one newly reconstructed stadium in Nigeria.
The Stadium hosted the Super Eagles 2021 World Cup Qualifier match against Sierra Leone which ended in a dramatic 4-4.
Ogbemudia Stadium has a seating capacity of 20,000 spectators with a good parking space.