The Oyo State Government is consolidating on gains from the Oyo State-Dutch Collaboration for Economic Development.
This was revealed by the Director General of the Oyo State Agribusiness Development Agency (OYSADA) and Executive Adviser to Governor Seyi Makinde on Agribusiness, Dr Debo Akande.
Dr Debo Akande made this known after attending the recently held Dutch-organised mission on diary development and investment plan for Nigeria in the Netherlands, as the Friesland Campina-sponsored representative of the Oyo State Government.
Dr Akande shared some of the gains that will accrue to Oyo State as a result of the ongoing collaboration with the Dutch authorities. He said, "Oyo State has been handpicked to pilot investments in the dairy value chain. Before now, our focus had been on beef, but with this collaboration, we will be expanding to dairy."
The invitation to Oyo State to participate in the mission was a result of the OYSADA facilitated agribusiness projects in the state, which caught the attention of the Dutch authorities. One such project is the development of the Fasola Agribusiness Industrial Hub at Fasola, Oyo West Local Government Area (LGA). Another is the Youth Entrepreneurship in Agribusiness Project (YEAP) which saw the training of 3,300 youth beneficiaries in technology-driven agri-food systems in Gora, Nasarawa State.
The Director General of OYSADA further stated that about 30 youths would benefit from the pilot Diary Agribusiness Program which will be supported by the Dutch Government. "We plan to have our youths engaged in activities around the cattle rearing and ranching value chain for milk production," he said.
Friesland Campina has already acquired a lease on 200 hectares of land at the Fasola Agribusiness Industrial Hub for calf breeding and pasture development. "You may already know that Oyo State is Nigeria's second largest milk collection point for Friesland Campina. With this collaboration, Friesland Campina is looking to expand its activities in the state," Dr Akande explained.
Dr Akande further explained that Friesland Campina also plans to support the sector by growing its knowledge base. The company plans to transfer knowledge about the new technologies around cattle rearing, ranging from how to grow the right pasture and feed that will stimulate milk production and maintain proper ranching practices. "This partnership goes beyond milk and will expand the operations of the Friesland Campina in our state beyond milk collection and bulking. We are developing strategies around the milk production value chain and adopting technologies that are identified and employed right here in Oyo State," Dr Akande said.
In a related development, Invest International, an organisation that helps Dutch or Dutch-linked businesses, governments and investors to finance and develop impactful projects that contribute to the achievement of the SDGs is turning its attention to Nigeria and Oyo State to provide support for medium and large enterprises. In a meeting with Dr Debo Akande, the company representatives; Strategy and Partnership Officer, Edwin van Veehuizen and Sector
Head Agrifood, Raymond Beimers expressed their readiness to invest in Oyo State. They are particularly interested in partnering with the state in areas that support Dutch interests. Specifically, they are looking at providing support for the cluster of youths who will be working with Friesland Campina in the dairy production value chain.
"This trip has been eye-opening in terms of seeing the potentials locked in the livestock value chain, especially in the dairy industry. Our youths are about to see new opportunities in the value chain. I am excited by the meaningful impact all of these will have on agribusiness in Oyo State," Dr Akande concluded.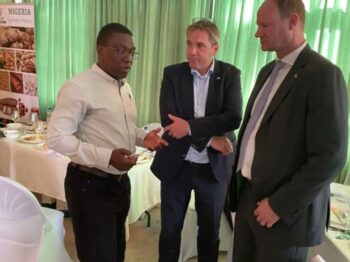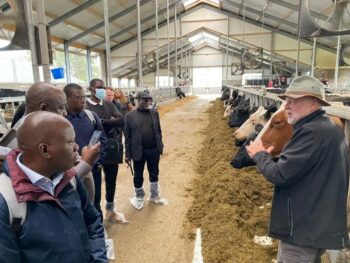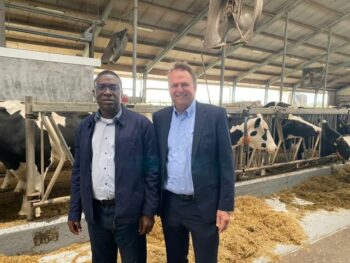 ---
Follow us here  for more news in Oyo State.
Oyo Truth is an independent online news platform/medium reporting up-to-date events, happenings and activities related to Oyo State, Nigeria.